Create an exceptional customer experience and increase repeat business with our highly trained housekeeping & cleaning team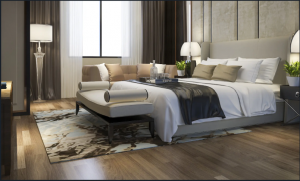 Research has shown that providing clean rooms and environment is crucial in the hospitality industry because hygiene is one of the highest priority on guests' list and a hotel's reputation is directly linked to the standard of hygiene in the rooms, front-of-house, and around the entire facility.
At Lee Channel Services, we understand that the hotel and hospitality industry is ruled by guest-centric experience, which focuses on creating a good customer experience. Customers are likely to repeat their stay and recommend the hotel when they undergo a positive experience, therefore meeting and exceeding guests' expectations is not only paramount but a very critical step to gaining loyalty, a good reputation and repeat business.
Our wealth of experience from working with Chessington World of Adventures Hotel & Resort, Easy Hotel, and our understanding of the importance of hygiene within the hospitality industry will always ensure the highest standards of cleanliness in and around the entire hotel facility.
Our expert and highly trained housekeepers goes above and beyond to deliver sparkling results and our rigorous training ensures that your facility is always treated with professionalism and respect.
Our dedicated client services team are always on hand and will work very closely with your housekeeping manager to ensure effective communication and flexibility to accommodate busy and non busy periods.
Get in touch today to find out how we can work together