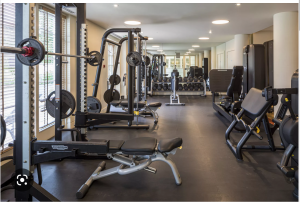 We understand that the health and wellbeing industry is ruled by guest-centric experience, which focuses on creating a good customer experience.
Gyms can accumulate large amounts of germs, especially fungi and viruses, derived from human sweat and humidity. Toilets, changing rooms, weight rooms, spa areas and equipment is where present greatest risk of transmission among gym users.
Our team of highly trained, professional gym cleaners will disinfect all equipment and other gym surfaces on every scheduled appointment, so you can offer your customers a safer experience and healthy environment.
Our systematic approach to establishing and maintaining the highest standards of cleanliness means you can focus on your business and your customers.
Get in touch today for your free no obligation quote